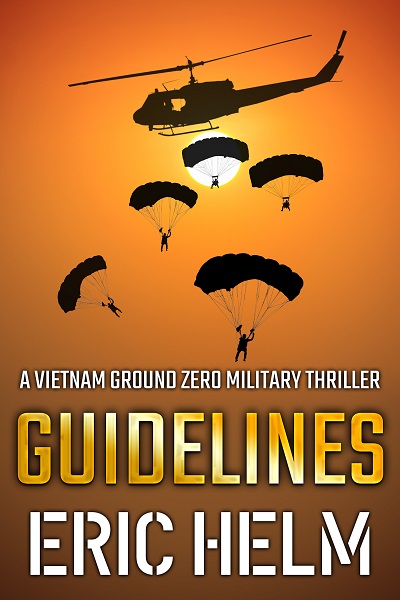 Adrenaline-pumping action in the Vietnam jungle! Perfect for fans of Andrew Watts, L. T. Ryan, Don Keith and George Wallace.
Order Now!
About the Book
The Special Forces team make a daring HALO jump into North Vietnam…
Vietnam, 1967
The Americans believe that the North Vietnamese are using a new guidance system that prevents U.S. fighter aircraft from detecting missile launches on their radar equipment.
If this discovery is true, then it could radically tip the balance of the war in the enemy's favour.
Special Forces Captain Mack Gerber and Master Sergeant Anthony Fetterman are tasked with taking a team into the North to investigate one of the SA-2 Guideline missile sites.
It's a dangerous mission: a 30,000-foot nighttime parachute jump from a B-52 bomber in subzero temperatures into hostile territory.
But that could be the least of their problems.
Because Gerber knows that even if they survive the dive, death could be just around the corner in the camp of the enemy…
Guidelines is the eighth book in the Vietnam: Ground Zero series by Eric Helm.