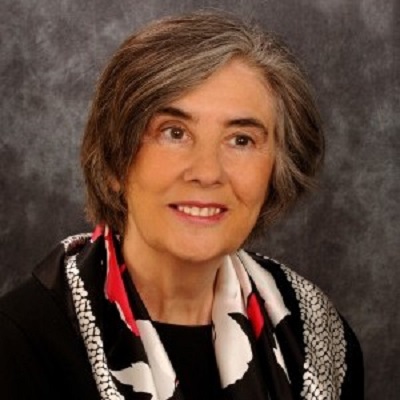 Cora Harrison was born in Cobh, in southern Ireland, but was educated in the city of Cork. After attaining a first honours degree in French, she went to London and worked initially for the Linguaphone Institute. When her children were young she and her husband moved to Kent where she took up teaching and after some years became a headteacher.
After retirement, she and her husband relocated back to Ireland where they bought a twenty-acre farm with a river, an Iron Age fort and a derelict cottage. This place inspired the seventeen 'Drumshee' books, historical novels for children. Inspired by the success of these books, and other books for children, Cora began to write the thirteen Burren mysteries for adults, using the ancient Brehon laws of medieval Ireland and set in the scenic stony land of the Burren in the west of Ireland, beside the Atlantic Ocean.
These historical mysteries were followed by the Reverend Mother series, six of them at this moment, dealing with her native city of Cork during the tumultuous times after the war of independence and the civil war, during the early part of the twentieth century.
Get in touch
Get in touch with Cora through her website.