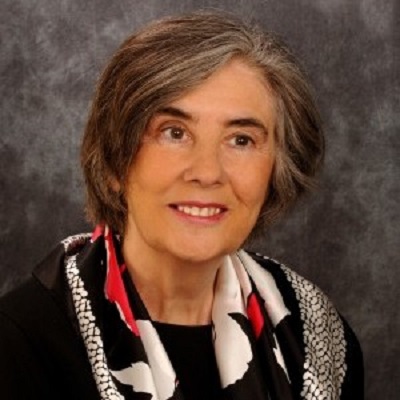 Cora Harrison was born in Cobh, County Cork, Ireland, but lived in Cork city for most of her life until she was twenty-one.
When she was about seven years old, she became very ill and between the ages of seven and thirteen she hardly went to school. She used have to stay in bed at home, or in hospital, for weeks at a time. She passed the time making up stories.
Occasionally, she wrote out her stories, but had very bad handwriting, and not too good spelling either, so mostly she just made them up.
When Cora was about fourteen, she recovered and began to attend school normally. She went to University College Cork and after she graduated she went to England.
She got married to Frank and had two children: William and Ruth. She has one little grandson, Shane.
While her children were growing up, she became a primary school teacher and loved teaching history to the children. Some of her happiest memories are of making shields and armour of cardboard and then going to fight the Battle of Hastings at the very spot where it took place almost a thousand years ago.
Cora really enjoyed her time teaching but she enjoys writing stories even more. It still gives her a thrill to see her books in the shops!
Get in touch
Get in touch with Cora through her website.