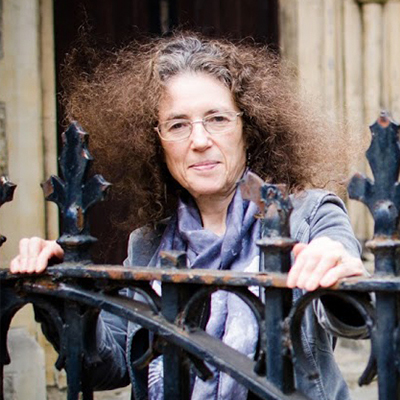 Linda's love affair with the printed word started when she was two, when her mother, a keen reader, taught her the alphabet. She has had her nose in a book ever since. By her teens, she had developed an absorbing and enduring interest in true crime and history and a special fascination for the Victorian era.
2003 saw the launch of her first published book, Chloroform: the Quest for Oblivion. Several true crime books were to follow, most recently The Secret Poisoner, a study of nineteenth century poison murder, and three biographies, including The Marquess of Queensberry: Wilde's Nemesis.
Linda's first fiction series, the Frances Doughty Mysteries set in 1880s Bayswater, features a clever and determined lady detective. Through her adventures, Linda explores aspects of Victorian life such as diet, education, medicine, women's rights, fear of premature burial and the fashion for cycling.
In her second series, set in 1870s Brighton, Mina Scarletti is a deceptively diminutive lady who writes horror stories and exposes the activities of fraudulent spirit mediums.
Linda is delighted to be an active member of the Crime Writers' Association, and was elected Vice-Chair in 2017.
Get in touch with Linda
You can get in touch with Linda via her website or on Facebook.  Follow her on Twitter and Instagram. See a full list of Linda's books on Goodreads. Sign up to her newsletter to hear about Linda's news and exclusive content.