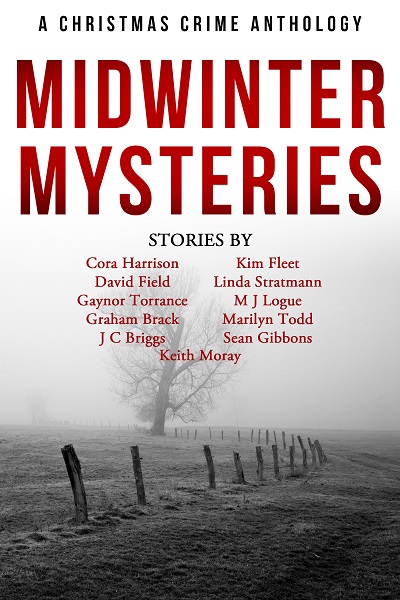 Eleven authors. Eleven stories. One festive collection! Perfect for fans of crime fiction, short stories, thrillers — and Christmas!

Order Now!
About the Book
Deck the halls with tales of murder!
To get you in the mood for Christmas, Sapere Books has brought eleven of their authors together in this thrilling, festive short story anthology.
From dead bodies in Victorian London, to fraudulent identities in modern-day Cheltenham and a dead Santa in Galway, each story in this collection follows a mystery in the lead-up to Christmas.
Follow Charles Dickens as he turns private investigator.; a feisty couple challenging the status quo in 17th century England; a young woman unmasking fraudulent psychics in Victorian Brighton; an enigmatic policeman manning the streets of Prague; a strong-willed female detective taking down criminals in Wales; and a law-enforcement team investigating a death on a small Scottish island.
The authors in this collection are:
Graham Brack, author of THE JOSEF SLONSKÝ INVESTIGATIONS
J C Briggs, author of THE CHARLES DICKENS INVESTIGATIONS
Keith Moray, author of THE INSPECTOR TORQUIL MCKINNON INVESTIGATIONS
Cora Harrison, author of THE VICTORIAN LONDON MURDER MYSTERIES
Seán Gibbons, author of THE BEN MILLER THRILLERS
Marilyn Todd, author of THE JULIA MCALLISTER MYSTERIES
Gaynor Torrance, author of the DI JEMIMA HUXLEY INVESTIGATIONS
David Field, author of THE ESTHER AND JACK ENRIGHT MYSTERIES
Kim Fleet, author of THE EDEN GREY MYSTERIES
M J Logue, author of THE THOMAZINE AND THANKFUL RUSSELL THRILLERS
Linda Stratmann, author of THE MINA SCARLETTI MYSTERIES