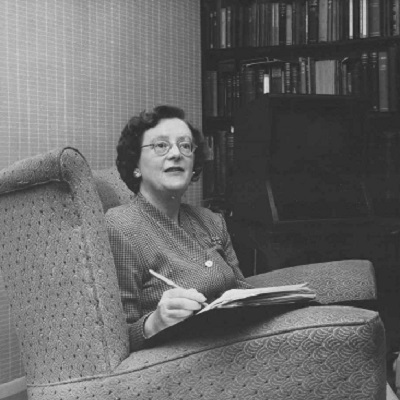 Alice Chetwynd Ley was born on 12 October 1913 in Halifax, Yorkshire, the first child of a journalist, Fred Humphrey and his wife, Alice Mary (née Chetwynd): she was given the name and surname of her mother in addition to her father's surname.
Her father left home to serve overseas as an officer in the First World War in Palestine, Egypt and France, but returned to take up again his chosen profession of journalism. The family moved around the country as the father took jobs on different regional newspapers, and Alice's early schooling took place in Selkirk and Sheffield, but when they settled in Birmingham she went to King Edward VI Grammar School for Girls in Edgbaston.
In 1959 Alice enrolled part-time for an extra-mural Diploma in Sociology of the University of London, for which she studied at the relatively local Harrow College. This course included work on the eighteenth century, and in October of the same year she published her first novel, The Jewelled Snuff Box with the London-based publisher, Robert Hale.
Apart from historical research conducted through the local library and via the printed word, Alice also did a great deal of field research into locations, taking short holidays in likely settings, and exploring many aspects of the Napoleonic period, from old inns to smugglers' coves. She was well-informed on costume and 'manners' generally, and would become indignant when costume dramas on television 'got it wrong'.
Most of her novels go back from the Regency (strictly speaking, 1811-20) and the overlapping Napoleonic period into the later part of the eighteenth century, and she created one family whose fortunes she followed in a short series (the Eversley saga).
Alice sadly passed away in 2004.
You can check out her website here.