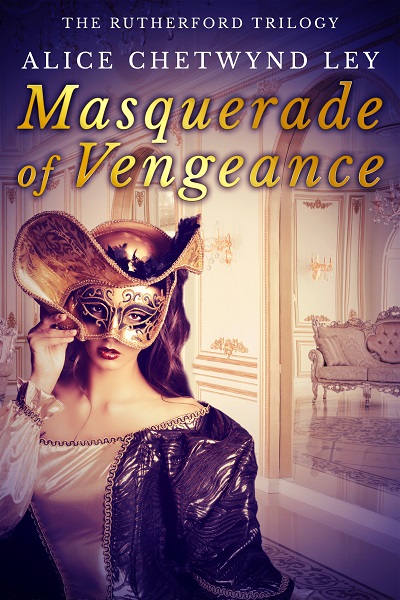 A breathtaking blend of mystery and romance! For fans of Georgette Heyer, Mary Balogh, Barbara Erskine and Jane Austen.

Order Now!
About the Book
Who was Sir Eustace Knowle's greatest enemy?
Yorkshire, 1816
While visiting his sister's countryside estate, chronic gambler Sir Eustace Knowle is found beaten to death in the gardens.
With his numerous debts and murky history, there are several people who may have wished him harm.
And now a sinister figure from Knowle's past has been spotted lurking in the shadows…
Once again, scholar-turned-sleuth Justin Rutherford and his niece, Anthea, step in to get to the bottom of the mystery.
Their investigations soon lead to the discovery of a forgotten crime, a series of threatening letters, and an old enemy with a powerful motive for revenge…
Masquerade of Vengeance is the third book in The Rutherford Trilogy by Alice Chetwynd Ley.
Other Books in "Rutherford Trilogy"