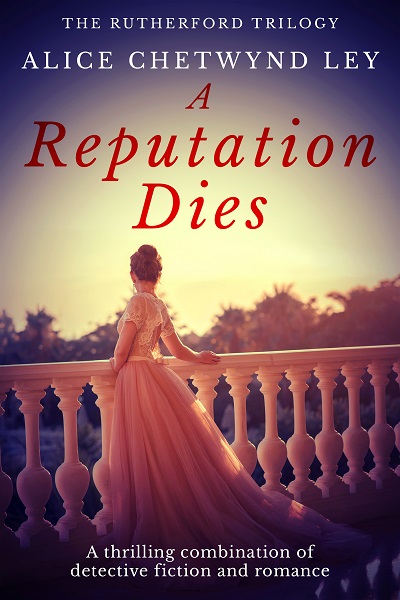 A heart-stopping blend of mystery and romance! For fans of Georgette Heyer, Mary Balogh, Barbara Erskine and Jane Austen.
Order Now!
About the Book
When his friend is accused of murder, scholar Justin Rutherford vows to solve the deadly puzzle…
London, 1816
At a fashionable London ball, the unpopular but entertaining Society gossip Marmaduke Yarnton is found dead in the cloakroom — strangled with his own cravat.
Having argued with him shortly before, Lord Velmond finds himself the prime murder suspect.
Determined to clear his name, Velmond's scholarly friend Justin Rutherford teams up with his niece, Anthea, and the Bow Street police to find the murderer.
But Justin soon finds that everyone has something to hide – even Velmond's seemingly virtuous new wife, Lucy.
And as he delves deeper into the mystery, Justin uncovers a web of deceit, buried scandals and blackmail…
A Reputation Dies is the first book in The Rutherford Trilogy, an intriguing set of historical romance murder mysteries by Alice Chetwynd Ley. 
Other Books in "Rutherford Trilogy"