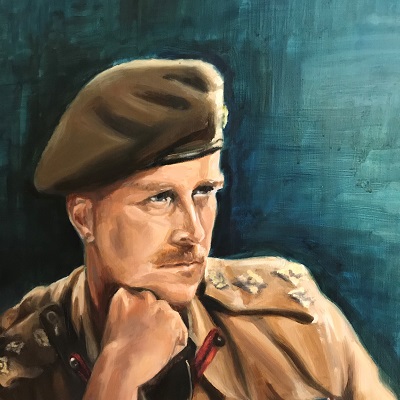 Born St Vincent, West Indies in 1897 CE "Peter" Lucas Phillips was educated at St Lawrence College and King's College London.During World War 1 he served with the Royal Artillery in France and Flanders. He was promoted to Major before he was 21 and was awarded MC and Croix De Guerre. During World War 2 he served with Montgomery in the Western Desert, and in Italy. He was promoted to Brigadier and awarded an OBE and bar for his
He wrote several war books including Cockleshell Heroes, Escape of the Amethyst, Alamein, The Greatest Raid of All and Springboard to Victory. He was a passionate gardener and has also written books on gardening including the much acclaimed The Small Garden and Roses for the Small Garden.
He met his wife Barbara at a dance in 1921, they married in 1924 and subsequently had 4 daughters.
He died in 1984.