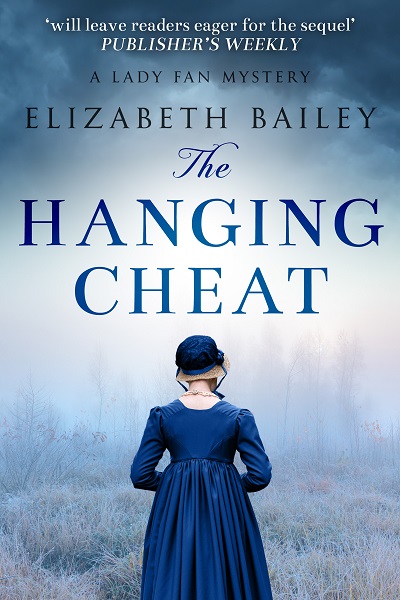 The Fanshawes are back in another twisty mystery! For fans of Georgette Heyer, Mary Balogh, Barbara Erskine and Jane Austen.
About the Book
Who hanged the body in the woods…?
1796, England
Heavily pregnant Lady Ottilia Fanshawe should not really be travelling. But when her sister-in-law dies, she goes with her husband Francis to comfort her brother and her two nephews.
And of course it's not long before the services of her alter-ego, Lady Fan, are required.
While playing in the woodlands, the two boys come across a gruesome discovery. A dead man is hanging from a tree.
The corpse is quickly identified as the local justice, Hector Penkevil, a man universally disliked for his meanness.
And it's soon clear that his death was not suicide, but murder.
With Penkevil so disliked in the community, how can Lady Fan narrow down the suspects? Will she find the killer?
And can she solve the mystery before she is forced to bed with her pregnancy…?
Other Books in "Lady Fan"