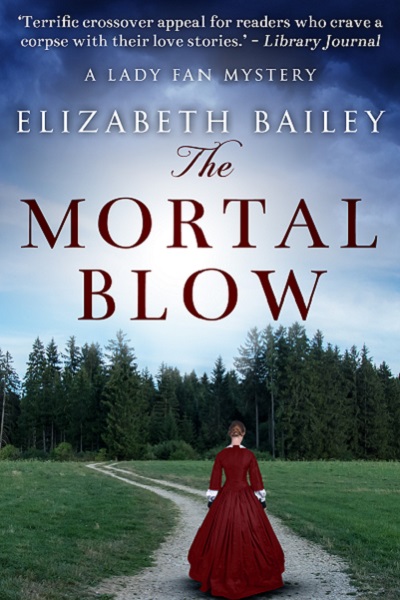 The intrepid Lady Fan is back! For fans of Georgette Heyer, Mary Balogh, Barbara Erskine and Jane Austen.
Order Now!
About the Book
Lady Fan is back to full health but can she solve the trickiest case yet…?
1791, England
Lord Francis and Lady Ottilia Fanshawe are on their way home when their coach comes to a sudden stop.
A woman is standing in the middle of the road — covered in blood.
The woman refuses to speak but on further investigation they find the body of a man hidden in the woods.
Ottilia insists on bringing the woman home to find out what occurred.
But the more she finds out the more complicated the case becomes…
Who was the man in the woods? Did the blood-covered woman murder him?
Or did someone else strike The Mortal Blow…?
The Mortal Blow is the fifth book in the Lady Fan Mystery series by Elizabeth Bailey. 
Other Books in "Lady Fan"