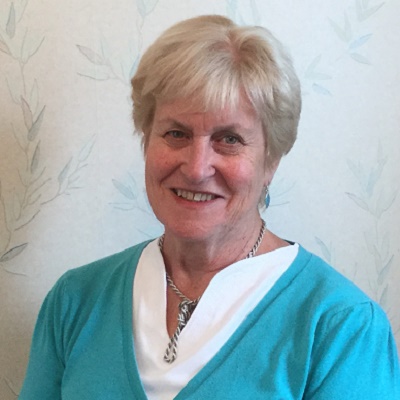 Ros was a head teacher, so was used to writing policy documents, essays and stories to which young children enjoyed listening. Now she has taken up the much greater challenge of writing fiction for adults. She writes both historical sagas and contemporary romance; perfect for lying by a warm summer pool or curling up with on a cosy sofa.
Her books are thoroughly and accurately researched and often have a French connection, since she lived in France for ten years. Now Ros is back in the UK.
She has two daughters and four granddaughters, with whom she shares many activities. When not writing, Ros spends time ballroom or Latin dancing as well as dog walking, not always at the same time, although she and her husband were caught once dancing down a country lane.
Ros is a member of the Romantic Novelists' Association and is a founder committee member for the Deepings Literary Festival.
Get in touch
Contact Ros via Twitter, Facebook or her website.
Coming soon
The Strong Sisters series; three sisters, three times of major 20th century conflict. In Flowers of Flanders a malicious lie between two sisters, Delphinium and Rose, alters the course of their lives and draws a contrast between those at war in France and people in England. Flowers of Resistance continues Delphi's life and that of her daughter, Flora, and is set largely in Vichy France before and during WW2. Flowers that Shattered Stones is a dual timeline story in 1975 with Heather, working in a care home, but tells of the youngest sister, Iris, before and during the Cold War.
Three contemporary novels, Sense and French Ability, Peace of Time and Cuckoo's Counsel are family relationship stories, easily relatable to readers and told with insight and sensitivity.