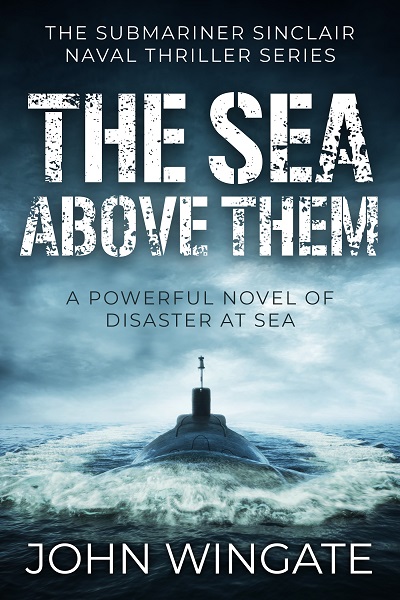 A powerful novel of disaster at sea! Perfect for fans of Clive Cussler, Douglas Reeman and Duncan Harding.
Order Now!
About the Book
At sea things can go very wrong, very quickly…
Arctic Ocean
Lieutenant Peter Sinclair of the Royal Navy is serving aboard nuclear submarine HMS Mars when disaster strikes.
As the submarine makes a secret patrol of Russian territorial waters, a violent surface collision tears it in half and sends it hurtling down into the abyss…
As it rests precariously on the edge of an underwater cliff, the future of the crew left trapped inside lies in the balance. Their rescue depends entirely on the assistance of the Russians, their confirmed enemies.
But even if the Russians do comply there are not enough escape suits to go round.
Can they escape before the oxygen runs out? Will Sinclair escape alive?
In a race against time, the superpowers must work together if they are to rescue the survivors…
THE SEA ABOVE THEM is the seventh book in the Submariner Sinclair series: rip-roaring authentic adventures following a British submarine crew.
Other Books in "Submariner"