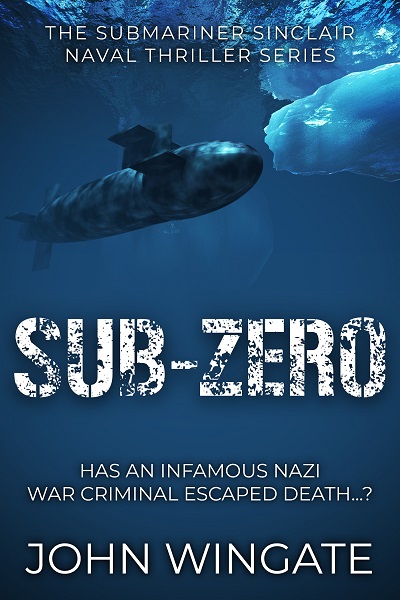 Join Submariner Sinclair in another nautical adventure! Perfect for fans of Clive Cussler, Douglas Reeman and Duncan Harding.
Order Now!
About the Book
Sinclair and the crew of H.M. Nuclear Submarine Rugged are in a race against time to prevent a world catastrophe!
A Nazi war criminal believed to have been executed years ago is seen very much alive in Hamburg.
When Lieutenant Hank Jefferson, U.S. Navy goes missing, the Admiralty, already troubled by disturbing rumours of Nazi resurgence, know just the man to find him.
Lieutenant Peter Sinclair, R.N., in command of H.M. Nuclear Submarine Rugged on N.A.T.O. exercises in the Baltic, is ordered to investigate.
When Rugged follows a mysterious German whaling ship into dangerous and unfamiliar waters, they make a shocking discovery.
For Sinclair and his crew the race is on to save Hank's life.
But can they also avert a world catastrophe?
Sub-Zero is the fifth book in the Submariner Sinclair series by John Wingate. 
Other Books in "Submariner"