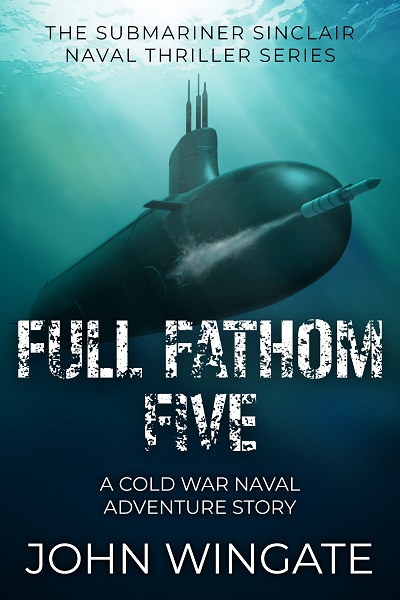 The final book in the thrilling Submariner Sinclair series! Perfect for fans of Clive Cussler, Douglas Reeman and Duncan Harding.
Order Now!
About the Book
Peter Sinclair stumbles across a deadly Communist plot!
On a routine patrol, H.M. Submarine Searcher strikes an unidentified moving object where no obstruction should have been and sinks to the bottom of the sea.
Her Captain, Lieutenant Peter Sinclair, R.N., is court-martialled.
Given the chance to clear his name, Sinclair joins H.M.S. Ross, an ocean survey ship, and is put in command of one of her small submersibles. Together with junior officer Vasco Banks and Lieutenant Hank Jefferson, U.S. Navy Sinclair surveys the Sumba Straits, where the disaster took place, in an attempt to discover what scuppered Searcher.
But they are not alone. A Russian spy ring, headed by Sinclair's old enemy, Colonel Yakov, is also showing interest in the Straits.
Suspecting there may be a Communist spy in their midst, a false Admiralty chart is used to lure the enemy agent into the open.
But can Sinclair discover the truth before it's too late?
Full Fathom Five is the sixth book in the Submariner Sinclair series by John Wingate. 
Other Books in "Submariner"