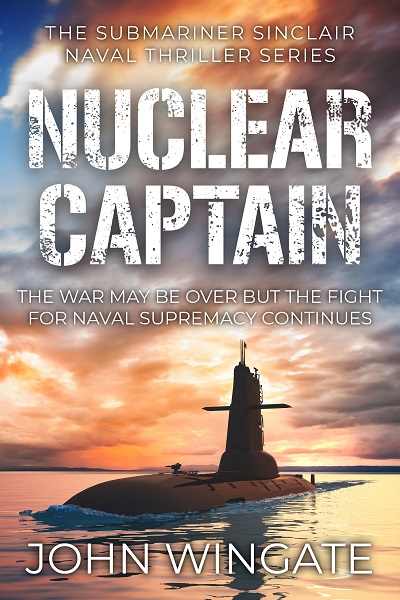 Submariner Sinclair is back in another thrilling adventure! Perfect for fans of Clive Cussler, Douglas Reeman and Duncan Harding.
Order Now!
About the Book
Can Peter Sinclair and his men foil a Communist revolt in the Caribbean?
Lieutenant Peter Sinclair, R.N. is recalled to serve with the British Section of the United Nations Naval Security Force.
In command of one of Britain's first nuclear-powered submarines, H.M. Nuclear Submarine Rugged, Sinclair manages to man her with most of his former ship's company, including Able Seaman Bill Hawkins and Lieutenant Hank Jefferson, U.S. Navy.
Dispatched to deal with gun-running supply ships based on Cuba and Puerto Rico, Rugged finds the whole area is about to erupt into open revolt, stirred up by Communist intrigue under the leadership of an insane fanatic.
Thrown into the fray, Sinclair and his men must prevent an execution that will start a rebellion.
But with a traitor in their midst, it is their most dangerous mission yet.
Nuclear Captain is the fourth book in the Submariner Sinclair series by John Wingate. 
Other Books in "Submariner"