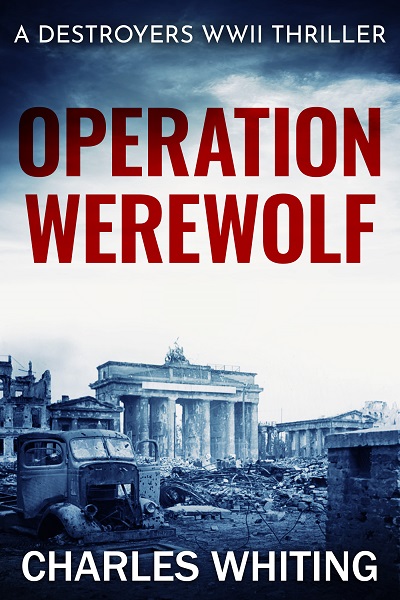 It's the final showdown for the Destroyers! Perfect for fans of David Beaty, Alan Evens and Max Hennessy.
Order Now!
About the Book
The Destroyers are given the deadliest mission of their bloody career…
Germany, 1945
With the war in Europe virtually over, a massive German resistance movement known as 'Werewolf' threatens to prolong the war.
The Werewolves, commanded by their merciless leader the Hawk, will stop at nothing in their defence of the dying Reich.
But they have not met the Destroyers, the special commando squad run by British Naval Intelligence.
Now Lieutenant Crooke, VC and his men have one final mission: to locate the Werewolf headquarters and eliminate the Hawk!
Will Operation Werewolf succeed? Can the Destroyers crush the Nazi's last-ditch stand?
Or is this the end for Commander Mallory's elite naval commandos?
Other Books in "Destroyers"