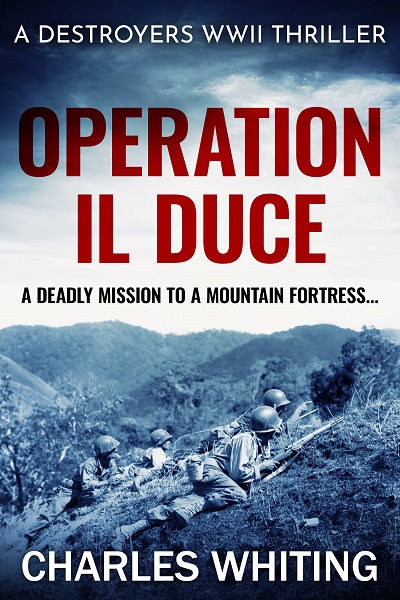 A heart-pounding World War Two thriller! Perfect for fans of David Beaty, Alan Evens and Max Hennessy.
Order Now!
About the Book
Lieutenant Crooke leads the Destroyers on a top-secret mission…
Italy, 1943
The Destroyers, an elite British naval commando squad, are ordered on a deadly operation to Italy.
Their mission: to convince the Germans that Admiral Canaris, their top intelligence man, is a traitor.
To do this Lieutenant Crooke, VC and his men must penetrate a mountain fortress and plant a number of papers that will incriminate Admiral Canaris in the baggage of Il Duce, Benito Mussolini.
However, Mussolini has been overthrown by his own people and the Germans have ordered a rescue mission led by the scarred commando Captain Skorzeny.
To reach Il Duce the Destroyers must carve a bloody path through Skorzeny's ruthless SS commandos…
But have they met their match this time?
Other Books in "Destroyers"