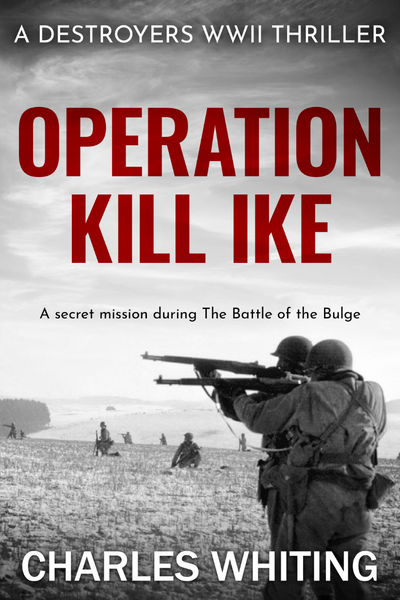 Explosive World War Two action! Perfect for fans of David Beaty, Alan Evens and Max Hennessy.
Order Now!
About the Book
The Destroyers engage in one of the bloodiest battles of World War Two – the Battle of the Bulge…
Belgium, 1944
The Destroyers are sent to the front lines in the Ardennes Forest.
They are to meet a German scientist in order to determine how close the Nazis are to building the deadliest secret weapon of the war.
However, when they reach their rendezvous, the scientist is dead, and before they can make it back to friendly lines the German military launch a surprise offensive.
In the midst of the bloody fighting, a ruthless SS agent slips behind Allied lines. His mission: to find and assassinate General Eisenhower.
But pitted against him are the Destroyers, the tough commando squad led by one-eyed Lieutenant Crooke, VC.
Now the Destroyers must find him and exterminate him— before he can kill Ike…
Other Books in "Destroyers"