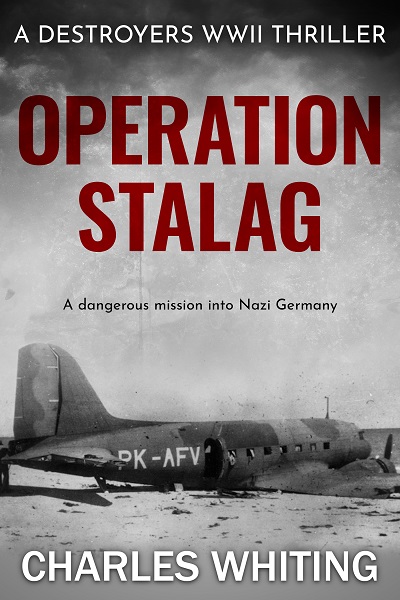 A high-octane thriller set during World War Two! Perfect for fans of David Beaty, Alan Evens and Max Hennessy.
Order Now!
About the Book
Mallory's Destroyers become prisoners of war … on purpose!
Germany, 1943
An insane young RAF pilot is the sole survivor of one hundred prisoners attempting to escape from Stalag Luft VIII – all shot down in cold blood. But by whom and for what reason?
The Prime Minister suspects a massive blackmail threat involving Allied prisoners of war in German camps, which could put an end to the planned invasion of Europe.
He wants the Gestapo chief who ordered the deaths eliminated in such a spectacular manner that no one will ever dare to kill another British POW.
And he knows just the team for the job.
Commander Mallory of Naval Intelligence orders his crack commando squad, the Destroyers, into action. Led by one-eyed Army officer Lieutenant Crook, VC, they must parachute into Nazi Germany and get inside a prisoner of war camp – as prisoners…
But will the Destroyers survive the POW hellhole? Will they find the unknown Gestapo chief?
And can Mallory's Destroyers save D-Day?
Other Books in "Destroyers"