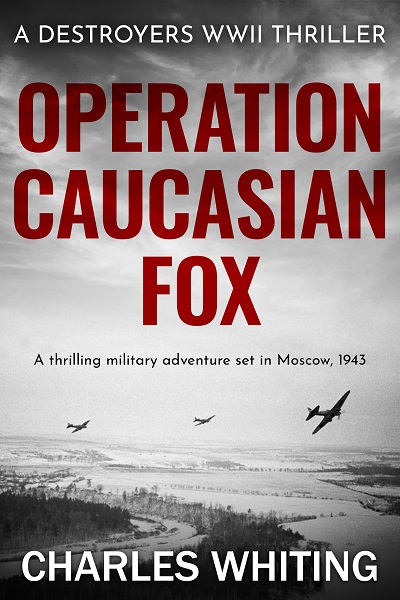 A red-hot military thriller set during World War Two! Perfect for fans of David Beaty, Alan Evens and Max Hennessy
Order Now!
About the Book
The Destroyers are on a high-stakes mission … to assassinate the Caucasian Fox!
Caucasus, 1943
Field-Marshal Eugen von Schwartau – the Caucasian Fox – earned the title in the savage fighting that led his Nazi stormtroopers to the very gates of Moscow, striking terror into the heartland of Russia.
Now the Fox has his troops poised for an attack on the Russian oilfields in a devastating offensive that could turn the tide of the war.
The Allies needed commandos that can be as cunning and as deadly as the Caucasian Fox himself. The Destroyers, led by one-eyed Lieutenant Crooke, VC are the only men who can meet terror with terror.
And they have clear orders: kill the Caucasian Fox.
Other Books in "Destroyers"