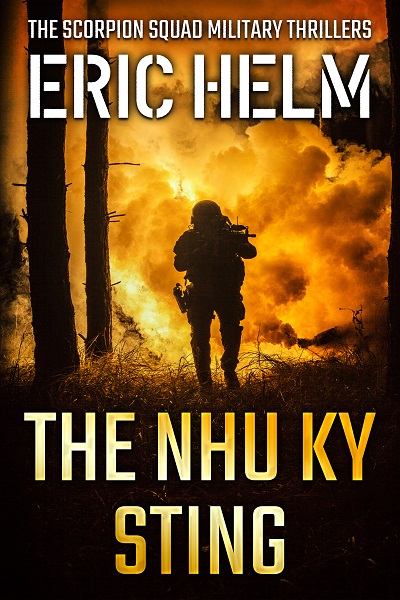 A heart-pounding Vietnam War thriller! Perfect for fans of Andrew Watts, L. T. Ryan, Don Keith and George Wallace.
Order Now!
About the Book
The elite Scorpion Squad is back on a hit-and-run secret mission…
Republic of Vietnam, May 1964
Stripped down to the bare essentials and on the run, Mack Gerber's deadly Scorpion Squad US military team breaks into a prisoner-of-war camp deep in the Vietnamese jungle.
Their goal? To snatch an American pilot and find the remains of his plane.
It's a top secret mission, and they have a CIA agent on their side.
But unbeknownst to them, the Scorpion Squad are being used as pawns in a much bigger game.
And they'll be lucky if they make it out of the Viet Cong stronghold alive…
The Nhu Ky Sting is the second book in the Scorpion Squad Military Thriller Series by Eric Helm.