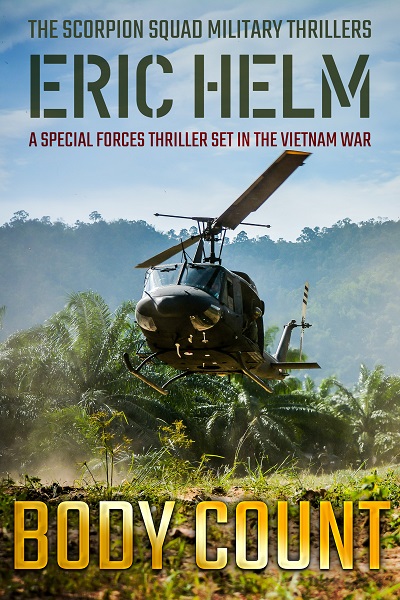 A heart-pounding Vietnam War thriller! Perfect for fans of Len Deighton, John Le Carre, Tom Clancy and Ian Fleming.
Order Now!
About the Book
This rough and ready team is out to win the whole war single-handedly…
Republic of Vietnam, May 1964
On an isolated hill near the Cambodia border, three hundred men are working non-stop to construct a special forces camp.
US Captain Mack Gerber and his 'A-team' Scorpion Squad are put in charge.
With help from the local Tai tribesmen the Americans are on a mission to establish a stronghold in an area long ruled by the Viet Cong.
But the VC aren't going to let them have it without a fight…
Gerber is in a race against the clock to fortify the camp before the VC begin their attack.
But faced with the incompetence of his general and disobedience in the ranks, it looks like he could be destined to fail.
Soon all hell will break loose and there's a good chance no one will get out alive…
Body Count is an action-packed, authentic military historical thriller following an American battalion as they fight to survive during the brutal Vietnam War, by Eric Helm.