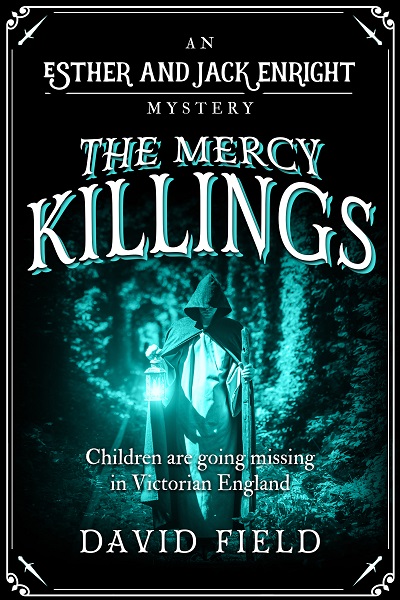 The Enrights return for their most shocking case yet! Perfect for fans of Sherlock Holmes, Rory Clements and Antonia Hodgson…
Order Now!
About the Book
Innocent lives are being taken in Victorian London. 
Detective Sergeant Jack Enright, recently transferred to the rural backwaters of Essex, is disgusted to find reports of the discovery of three infant corpses in as many months.
It soon becomes clear that his uncle, Percy, working in London's Scotland Yard has also uncovered cases of babies being murdered.
These clearly are not one-off acts of desperation by impoverished mothers, but a widespread plot to take young lives.
Who is behind these baby killings? Can they be stopped?
And will Esther find herself, once more, at the heart of the investigation…?
The Mercy Killings is the sixth crime thriller in an exciting new historical series, the Esther and Jack Enright Mysteries, by David Field. 
Other Books in "David Field"