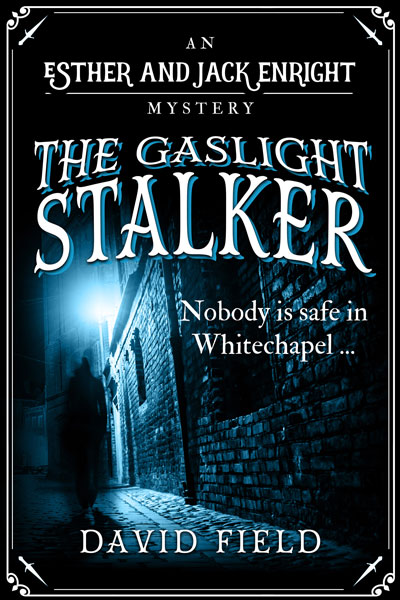 teaser text
Jack the Ripper is stalking London's streets. Can anyone stop him before he kills even more women?
Order Now!
About the Book
London, 1888
Whitechapel is full of the noise of August Bank Holiday celebrations. Everyone is in high spirits until the next morning, when a woman — Martha Turner — is discovered brutally murdered outside her flat.
Martha's neighbour, Esther Jacobs, is called in for questioning by the police, as she was one of the last people to see her alive. Sober, sensible, Esther was an unlikely friend of ex-prostitute Martha, but they bonded when Esther moved into the lodging room opposite her. Shocked to hear of her death, Esther is determined to help with the investigation in any way she can.
A young police officer, Jack Enright, takes the lead on the case, and he and Esther soon embark on a professional – and personal – relationship. When another murder is committed and whispers of a slasher calling himself 'Jack the Ripper' start flowing through the London streets, Esther and Jack become more desperate to unmask the killer. Though the Chief Inspector in charge of the investigation is sure he has found his man, Esther and Jack think he's on the wrong track. They go behind his back to take matters into their own hands, and soon find themselves navigating through London's dark underbelly.
Can they find the murderer before he kills again? Will anyone listen to their suspicions?
Or will this dark presence continue to haunt Whitechapel…?
The Gaslight Stalker is the first crime thriller in an exciting new historical series by David Field, the Esther and Jack Enright Mysteries, a traditional British detective series set in Victorian London and packed full of suspense.
Endorsements
An enduring mystery with a new detective partnership
Other Books in "David Field"