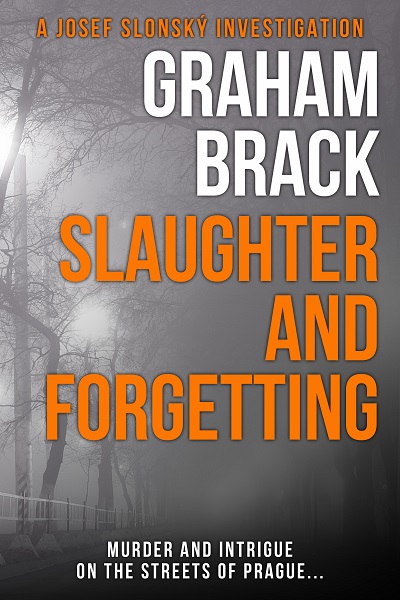 A detective series like no other! Perfect for fans of Ian Rankin, Jo Nesbo and Peter Robinson.
Order Now!
About the Book
Has a man been hanged for a murder he didn't commit…?
Prague, Czech Republic
Thirty years ago a young woman was brutally slaughtered in her home.
The police charged and eventually hanged a suspect in what appeared to be an open and shut case.
But when a retired police officer, Edvard Holoubek comes to Lieutenant Josef Slonský with memories that have haunted him for decades, it becomes clear that everything is not as it seemed…
Before Slonský can delve any further Holoubek is deliberately targeted in a hit and run.
It seems someone doesn't want the truth to come out…
With memories failing and leads running cold Slonský finds himself in a race against time to find the real killer.
Slaughter and Forgetting is the second international crime thriller in the detective series featuring Lieutenant Josef Slonský by Graham Brack.