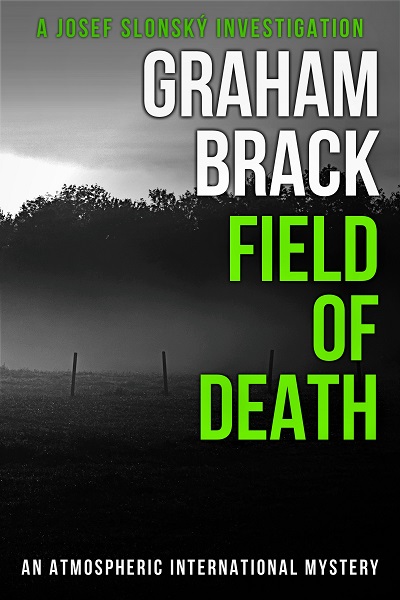 The indomitable Slonský returns! Perfect for fans of Ian Rankin, Jo Nesbo and Peter Robinson.
Order Now!
About the Book
Slonský is back … and on a diet…
Josef Slonský is preparing to take up his promotion as Captain when a spanner is thrown in the works.
He has to pass a medical, and a lifetime's supply of beer and sausage is not helping his chances of passing.
Faced with a strict diet and exercise regime, Slonský is even less amenable than usual.
But, his attention is caught when reports come in of a Second World War bomb detonating in a nearby field.
It seems four metal detectorists were killed in the blast upon discovering it.
But the pathologist Slonský works with suspects foul play…
Could this be a murder investigation? Was the bomb planted?
Slonský must solve the mystery surrounding this Field of Death…
Field of Death is the fourth international crime thriller in the detective series featuring Lieutenant Josef Slonský by Graham Brack.