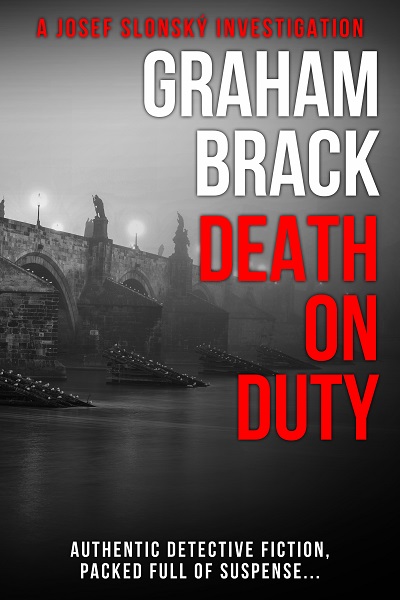 An international mystery with an unforgettable detective! Perfect for fans of Ian Rankin, Jo Nesbo and Peter Robinson.
Order Now!
About the Book
Nothing is ever straightforward when Lieutenant Slonský is on the case…
The Bosnian government has sent an alert out to the criminal division in Prague that some of their 'most wanted' men may have escaped into the Czech Republic.
Lieutenant Josef Slonský, along with his dynamic officers, Kristýna Peiperová and Jan Navrátil are sent to comb the backstreets and search for informers.
But just as they appear to find one of the men, an undercover police officer is stabbed outside the flat they are watching, in broad daylight.
Will Slonský discover how the murder was committed with no witnesses in the middle of the day? Can he use his maverick tactics to catch his man?.
Or will his investigations lead to a Death On Duty…?
Death On Duty is the third international crime thriller in the detective series featuring Lieutenant Josef Slonský by Graham Brack.