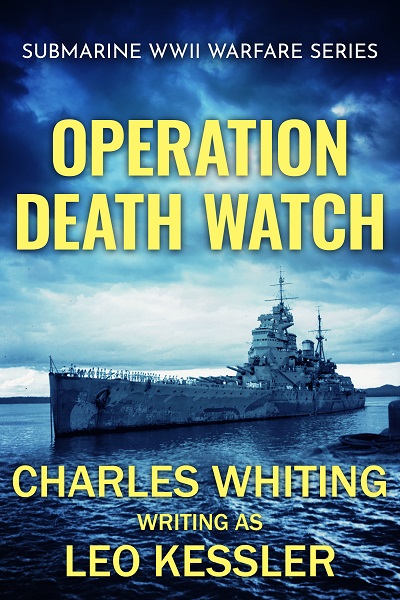 It's another deadly mission for the crew of U-69! Perfect for fans of David Beaty, Alan Evans and Max Hennessy
Order Now!
About the Book
A covert plan is hatched to take down Churchill's prize battleship…
Germany, 1941
An intercepted phone call between Winston Churchill and Franklin D. Roosevelt tips off the German Naval Command to Allied movements.
The German military believes they can force Britain to surrender to the Nazi's and keep America out of the war if Allied intelligence remains unaware their plans have been leaked.
German U-boats are assembled for 'Operation Death Watch' to covertly take down Britain's most powerful battleship, the Prince of Wales, as it begins its journey, unaware it's crossing enemy-infested waters.
Once again, Christian Jungblut assumes command of the U-69, ready to take down the enemy.
Will Germany succeed? Can Jungblut lead his men to victory?
Or is this to be the end of U-69?
Other Books in "Submarine WWII"