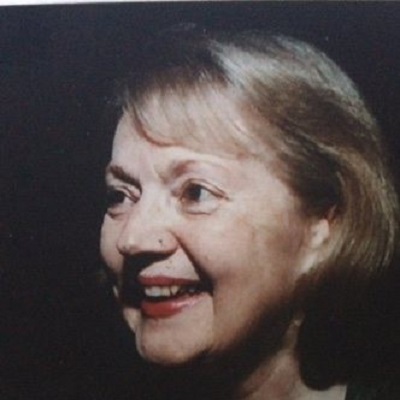 Jean Stubbs was born in 1926 in Lancashire. Even as a small child she made up stories and plays – her younger brother a captive audience and 'bit part player'. Jean's book writing began with The Rose Grower, published in 1962.
She lived in London for over 20 years, thriving on city life and later its publishing world. Her writings included innumerable short stories for magazines and collections, some of which have been adapted for radio. She also ran seminars and discussion groups at writer's summer schools and was appointed for a year as writer-in-residence for Avon.
Her books include three Victorian-set crime novels featuring the charismatic Inspector Lintott, and she also based some of her fiction on historical figures like Henry VII. She was mostly published in the UK by Macmillan and by St Martins Press in the US.
In 1975 Jean moved to Cornwall with her husband, to live in a small stone cottage on the Lizard peninsula – a sea change. Once more Jean's creativity responded to her surroundings. This very different Cornish life inspired a number of books, several set in Cornwall, and the four novels comprising The Brief Chronicles, set in industrial-age Her final novel – I'm a Stranger Here Myself – was published in 2004.
Jean died in 2012.