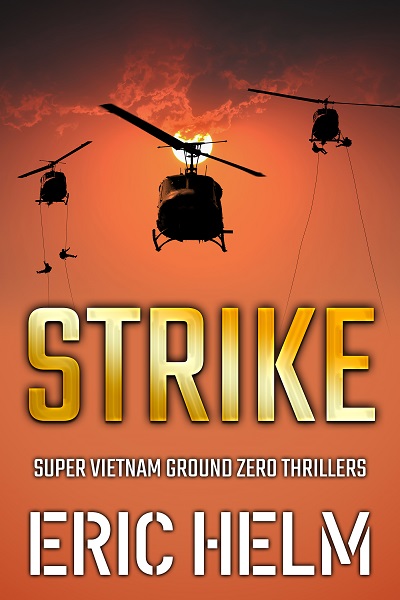 Tunnel warfare in Vietnam! Perfect for fans of Andrew Watts, L. T. Ryan, Don Keith and George Wallace.
Order Now!
About the Book
Captain Gerber leads a Special Forces team on a top-secret mission…
Vietnam, 1968
A U.S. military Intelligence officer discovers the enemy has a stronghold deep inside Nui Ba Den, the Black Virgin Mountain. Inside is an extensive subterranean network of tunnels and caves being used by the NVA to store equipment and weapons.
U.S. Army Special Forces Captain Mack Gerber and Master Sergeant Anthony B. Fetterman are dispatched to Nui Ba Den to destroy the NVA base.
Meanwhile, an American delegation reviewing the recent Tet offensive heads into the combat zone to inspect the Special Forces camps around Nui Ba Den – where a deadly enemy ambush awaits them.
Can Gerber and his Green Berets reach them in time to prevent a civilian bloodbath?
Or will the congressional convoy make headlines for all the wrong reasons?
'Some of the most riveting war fiction written…' — Ed Gorman, Cedar Rapids Gazette
'Vietnam: Ground Zero … are books to linger in the mind long after their reading' — The Midwest Book Review
STRIKE is the third book in the Super Vietnam: Ground Zero series: action-packed, authentic historical thrillers following an American Special Forces Squad as they fight to survive during the brutal Vietnam War.
Other Books in "Super Vietnam"