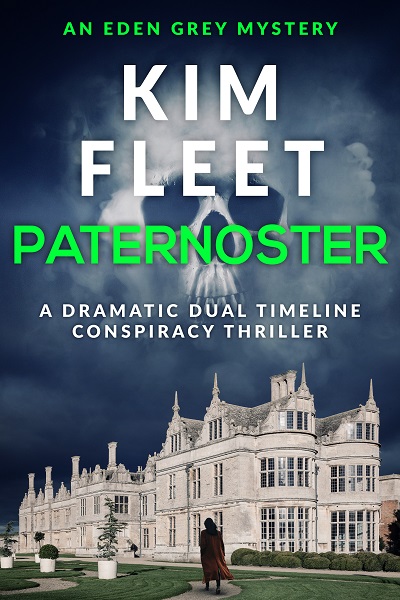 A heart-pounding timeshift thriller! Perfect for fans of Kate Morton, Dan Brown, Kate Mosse and Tom Harper.
Order Now!
About the Book
Who is Eden running from…?
England, 1795
Kept woman Rachel Lovett is forced onto the streets when her benefactor loses all his money.
Forced into stealing jewellery to survive, Rachel finds herself running from a thief taker – and must do all she can to keep her neck from the hangman's noose.
She is forced to join a brothel and soon finds herself introduced to the ruthless Paternoster Club…
Cheltenham, 2013
Over two hundred years later a pair of skeletons are found in the grounds of a prestigious school, and local Private Investigator Eden Grey is called to the scene.
It becomes clear that these are not recent murders – the bodies have lain there for centuries.
Eden does all she can to unravel the historic mystery – but she has dangerous secrets of her own.
As Eden's past – and her true identity – starts to close in on her, and more strange cases land in her lap, Eden finds herself in a race against time to solve the mysteries.
But who is Eden Grey? And what is she hiding from?
Can she unravel the secrets of the past?
Paternoster is the first book in the Eden Grey Mystery Series, dual timeline conspiracy thrillers by Kim Fleet.
Other Books in "Eden Grey"