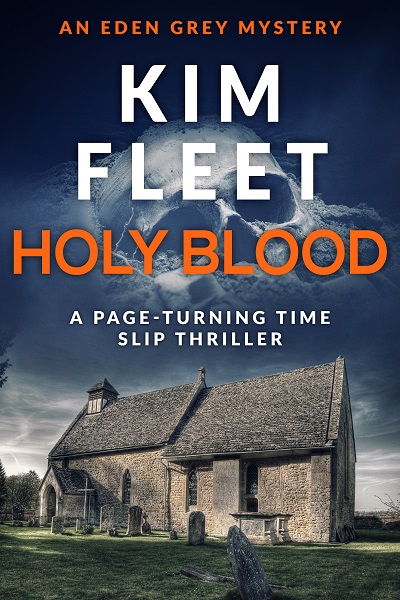 Eden returns in a thrilling timeslip mystery! Perfect for fans of Kate Morton, Dan Brown, Kate Mosse and Tom Harper.
Order Now!
About the Book
Digging up the past has deadly consequences…
16th Century England
Dark secrets surround Hailes Abbey – a medieval monastery with a shrine supposedly containing the blood of Christ.
When one of the priests is suspected of hatching a deadly plot against Queen Elizabeth I, a contract killer is sent to the Abbey.
But more than one person has a motive for murder…
Cheltenham, 2015
500 years later, Private Investigator Eden Grey stumbles upon a medieval skeleton when exploring Hailes Abbey with her boyfriend, archaeologist Aidan Fox.
Next to the corpse is an ancient relic – a relic that could contain legendary 'Holy Blood' – an artefact that some people believe to have miraculous powers.
But when the relic goes missing and another violent death occurs, Eden must connect the secrets of the past to the crimes of the present…
Holy Blood is the second book in the Eden Grey Mystery Series by Kim Fleet. 
Other Books in "Eden Grey"