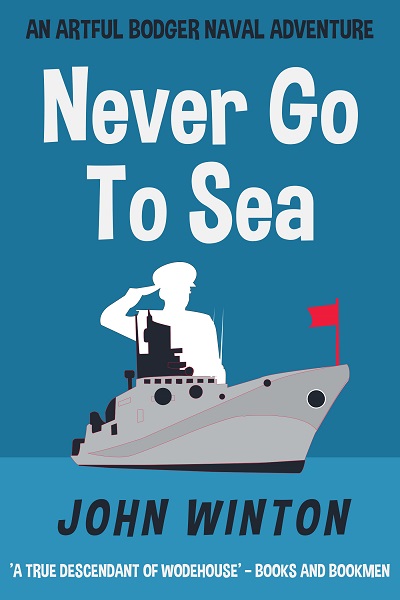 High comedy naval story set on dry land! Perfect for fans of P.G.Wodehouse, Spike Milligan, Richard Gordon and R.F.Deldafield
Order Now!
About the Book
How will The Artful Bodger cope in the murky world of 'Naval Public Relations'?
1963, London, England
The relationship between between high ups in the Royal Navy and the sport of horse racing has been a long and honourable one. Slow horses have contributed just as much as fast women to the downfall of many a good naval man.
There is one distinguished naval officer who has reached a ripe old age knowing next to nothing about flat-racing. He is none other than Commander Robert Bollinger Badger, D.S.C., R.N., known throughout naval circles as The Artful Bodger.
This is soon to change as The Bodger takes charge of the Royal Navy's image as Assistant Director of Naval Public Relations, a role that has left his friend and predecessor at the very end of his tether and glad to get back to sea where, like him, everyone is just 'normally bonkers!'.
The Bodger finds his immediate junior officer is one of his old cadets, George Dewberry, who happens to have inherited a racehorse known as Battlewagon.
As Bodger struggles to find his feet in the high-powered world of PR he plots the most spectacular publicity coup of the century, gambling his career on Battlewagon's success at the highest pinnacle of the Turf, the Blue Riband of The Epsom Derby.
Will the laziest horse in racing lead to Bodger's final downfall…
Other Books in "Artful Bodger"