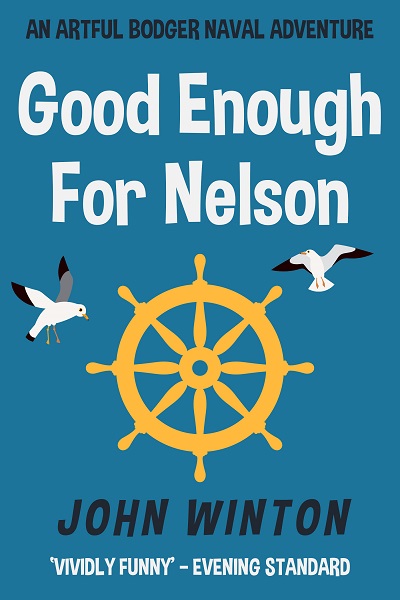 The Bodger embarks on his final sea-faring adventure! Perfectfor fans of P.G.Wodehouse, Spike Milligan, Richard Gordon and R.F.Deldafield
Order Now!
About the Book
This time The Artful Bodger is in command – what could possibly go wrong…?
Dartmouth Naval College, England, 1977
It is twenty years since he was last in residence and for Captain Robert Bollinger Badger DSC RN, aka The Artful Bodger, it feels like he has never been away. Empire's may tumble, Hell's foundation's quiver, but Dartmouth remains the same — at least on the surface.
But it doesn't take long to discover that the Royal Navy's role has changed since the 1950's and not all the changes are to the Bodger's liking…
In his new role, the Bodger faces the most exacting challenge of his whole career as political rumblings threaten to close the College down.
As he seeks to get a grip of the 'mad-house' and its inhabitants, Bodger meets old acquaintances, trainees from foreign navies, left-wing politicians and Dartmouth locals.
As he sweeps the corridors like a breath of fresh air, ancient traditions are sacrificed and training reinvigorated to satisfy a modern Navy now in need of the physical and intellectual.
Can the Bodger's particular talent for 'controlled notoriety' and 'native resourcefulness' save the College? Has he arrived in the nick of time?
Or this time, will the Bodger go too far…?
Other Books in "Artful Bodger"