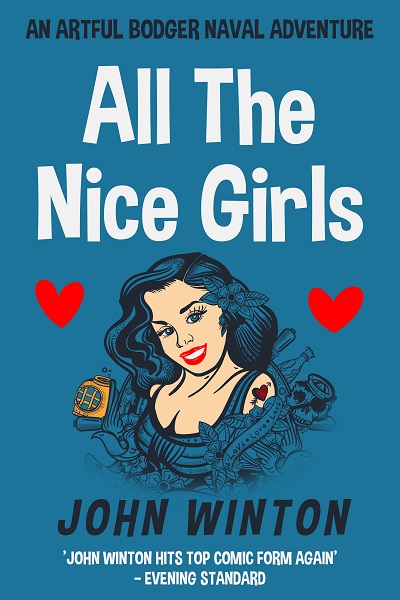 Joyous comedy and mischief abound in this nautical saga! Perfect for fans of P.G.Wodehouse, Spike Milligan, Richard Gordon and R.F.Deldafield
Order Now!
About the Book
What could an unmarried submarine officer possibly find to do during an extended stay ashore?
1964, Oozemouth, England
It is a fact of life that there comes a time in every bachelor naval officer's life when he starts to lean a bit towards the champagne and confetti, young Lieutenant Dagwood Jones, R.N., learns when he finds himself and HMS Seahorse in the fine old city of Oozemouth for a long refit. He is, however, determined NOT to take a wife.
Of course, he hadn't reckoned on the influence of two overwhelming forces … the ladies of Oozemouth and the city's Admiralty Liaison Officer, the indomitable, genial, Commander Robert Bollinger Badger, D.S.C, R.N., — The Artful Bodger.
While navigating the personalities, tensions and the strikes of the once great shipyard Harvey McNichol & Drummond (still run as a feudal society) The Bodger takes an active interest in poor Dagwood's amorous affairs.
But what will be the outcome…?
Other Books in "Artful Bodger"