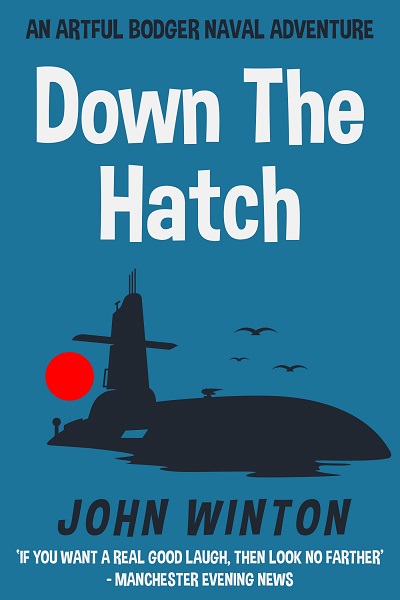 John Winton lifts the lid off submarine life! Perfect for fans of P.G.Wodehouse, Spike Milligan, Richard Gordon and R.F.Deldafield
Order Now!
About the Book
Will it be plain sailing for HMS Seahorse on her maiden voyage?
1961, Portsmouth
When HMS Seahorse, the Navy's newest, fastest and most expensive submarine left the builder's yard there were naturally some fierce consternation when a newcomer was appointed. Described by the Admiral of Submarines as 'some passed-over bum whom nobody's ever heard of,' he is none other than Lieutenant Commander Robert Bollinger Badger, D.S.C., R.N., otherwise known as The Artful Bodger.
The Submarine Service sat back and waited, resignedly, for the big bang.
The Bodger is however undaunted, and with the most variegated ship's company that ever put to sea he sets out to give Seahorse a worthy reputation, from its surface public engagements in Oozemouth to deep diving down to the Equator and new geophysical experiments.
The crew grapple with frigate captain, Black Sebastian (renegade submariner and arch fiend), during an international fleet exercise and visit a South American Republic where The Bodger and Stoker Gotobed make motor-racing history.
Held inside and pressed together like sardines in a tin, our sailors are plunged deep into the often hilarious life on board as they plumb new depths of adventure…
Other Books in "Artful Bodger"