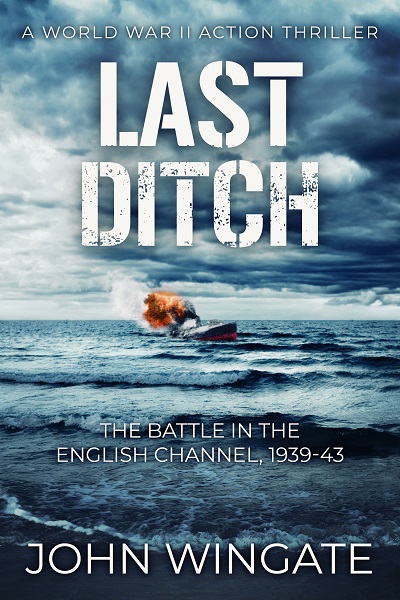 An action-packed World War II adventure! Perfect for fans of Clive Cussler, Douglas Reeman and Duncan Harding.
Order Now!
About the Book
A young sailor is called to serve his country in a hazardous rescue mission…
The English Channel, 1940
World War II is in full swing. With Hitler's Panzers closing in on British forces trapped in northern France, Sub-Lieutenant Wally Bruce is called to his country's aid.
Serving aboard the 'little ships' of the Royal Navy's Coastal Forces division, he's instructed to assist with the Dunkirk evacuation. On this tense mission he almost loses his life to bombing and friendly fire … and his heart to Suzanne Noyce, a beautiful and enigmatic French spy.
When France falls and Britain stands alone against Hitler, Wally goes on to serve aboard various vessels over the next two years.
And as tensions mount in the build-up to 'Operation Jubilee', the devastating 1942 raid on Dieppe, he's in the thick of the action.
But with the odds stacked against the Allies, can they hold out against the enemy? And can Wally survive the war with his life and heart intact?
Based on real-life events, LAST DITCH is the third book in the WWII Action Thriller Series: authentic aviation and naval military fiction bringing to life the perilous battles that irrevocably changed the course of World War II.