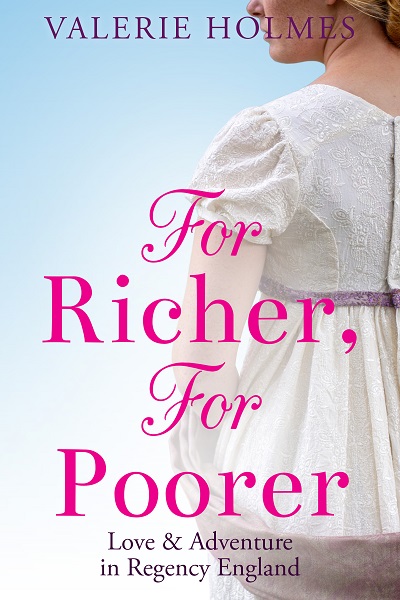 A Regency Romance with a sparky heroine! For fans of Georgette Heyer, Mary Balogh, Jane Aiken Hodge and Jane Austen.
Order Now!
About the Book
The war may be over, but the battles of the heart are still raging…
Recently orphaned, Parthena arrives in the North Yorkshire town of Gorebeck to take up a post as a governess.
But when she arrives she realises the family has moved away, and she has no money and no where to go.
Cold and alone, she chances upon Jerome Fender – a disillusioned soldier, just returned from war.
Jerome is instantly captivated by Parthena, but when she steals his purse – despite a promise to repay him – he vows to get revenge on her.
As the two are driven together again, it is clear all is not as it seemed…
What happened to Parthena's employers? Did someone betray her?
And will Jerome ever forgive her act of desperation?
For Richer, For Poorer is the second book in The Yorkshire Saga: a traditional British, Regency romance novel full of adventure and espionage, with a love story at its heart.
Other Books in "Yorkshire Saga"