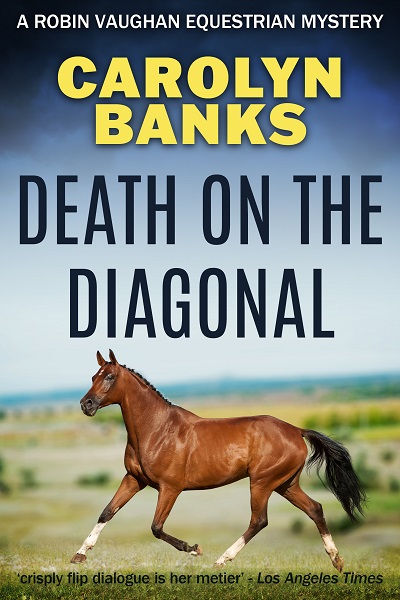 A gripping equestrian murder mystery! Perfect for fans of Dick Francis, Leigh Hearon, Mary Monica Pulver and Laura Crum.
Order Now!
About the Book
Can Robin uncover the murderous secrets of a sleepy small town?
Texas, 1990s
Bead, Texas, is a one-horse town if ever there was one. Or at least that's what Robin Vaughan thinks when she and her husband Jeet travel there for the funeral of Jeet's old friend Townsend 'Towns' Loving, the editor of Bead's local newspaper.
So when Towns's widow Della asks Jeet to stay on as temporary editor, Robin isn't exactly jumping for joy.
But Bead isn't quite the sleepy backwater it seems, and soon Robin's caught up in a bizarre chain of events including being imprisoned in a sweltering hot trailer and accidentally stumbling on to a film set.
And along the way she makes a discovery that leads her to question the police's account of what happened to Towns…
Was Townsend Loving's death really accidental? How did such a good-hearted man come to have so many enemies in Bead?
And can Robin discover the truth without becoming murder victim number two?
Other Books in "Equestrian"