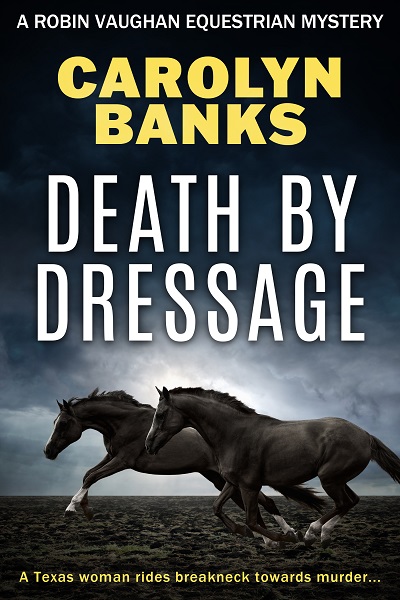 A tense equestrian murder mystery! Perfect for fans of Dick Francis, Leigh Hearon, Mary Monica Pulver and Laura Crum.
Order Now!
About the Book
Everyone thinks Nika was killed by a horse. Can Robin uncover the truth?
Texas, 1990s
Horse-mad Robin Vaughan leads a cosy existence in Austin, Texas with her husband, food writer Jeet. The most exciting thing she gets up to most days is practising her dressage moves on her headstrong mare, Plum … and that's exactly how Robin likes it.
But when wealthy superbitch Veronika Ballinger is found dead, Robin suspects foul play. Everyone's saying Nika was kicked to death by a horse … but could Nika's influential but sinister husband Ron, or her long-suffering groom Suzie, know more about the tragedy than they're letting on?
And Nika was a terrible rider, so what's the story behind her strange friendship with dressage superstar Katerina Schwetman?
A self-confessed born interrogator, Robin resolves to find out the truth. But as she delves into the secrets of Nika's past, some shocking truths are revealed…
Could Robin be riding headlong into mortal danger? Is she getting closer to the truth, or simply flogging a dead horse?
And can she expose Nika's killer before someone silences her for good?
Other Books in "Equestrian"