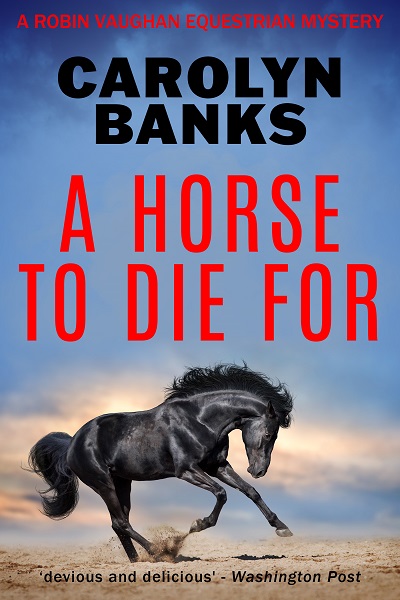 A festive equestrian mystery! Perfect for fans of Dick Francis, Leigh Hearon, Mary Monica Pulver and Laura Crum.
Order Now!
About the Book
Noel is a horse to die for … but will he be the death of Robin's best friend?
Texas, 1990s
Christmas is coming. The season of peace, goodwill, and – for Robin Vaughan – another mystery to solve.
Her best friend Lola's received the perfect Christmas gift in the shape of the beautiful dressage horse Noel. But Robin has the oddest feeling that she's seen Noel before…
Lola's horse bears an uncanny resemblance to eccentric heiress Louanne Perry's horse Wickie. But Wickie's dead … and he died while in Robin's care. Didn't he?
But more alarming still is the discovery that Noel (or Wickie) killed his last owner…
A worried Robin decides to investigate. When she tracks down Louanne's vet, the sinister Ornell Standish, the pieces of the puzzle start to fall into place … and soon she's uncovered a subterfuge that's so bizarre she can scarcely believe it.
Throw a kitchen disaster, a lightning dash to Los Angeles and a spirited Jack Russell puppy into the mix, and this Christmas is looking set to be one Robin will never forget…
But is Robin kidding herself that Wickie could still be alive? And what's behind her friend's sudden coldness towards her?
And if Lola won't talk to her, how can Robin warn her about the danger she's in?
Other Books in "Equestrian"