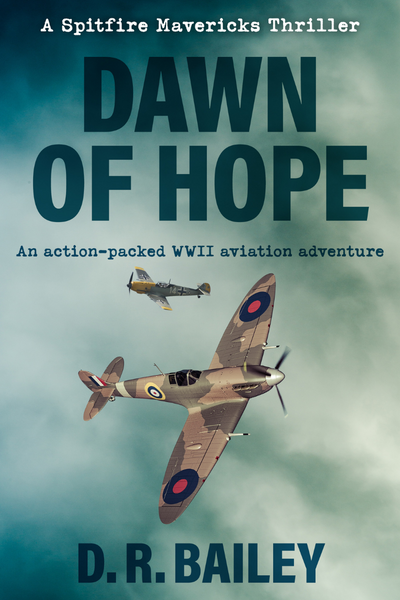 A thrilling adventure of war in the skies! For fans of Derek Robinson, James Holland, Frank Barnard and Jack Higgins.
Order Now!
About the Book
Be careful of the enemy within…
1940, England
After a series of run-ins with his superiors, Flying Officer Angus Mackennelly is posted to Squadron 696 – the Maverick unit full of misfits and outsiders.
Angus has just returned from gunning down enemy aircraft when he is given a shocking top-secret mission.
A spy is in their midst, feeding information to the Germans, and Angus is tasked with exposing him.
MI6 pin their suspicions on one of the squadron's foreign pilots, but Angus is not convinced. He needs to get closer to the men in his unit to try and unravel their secrets.
As the fight in the skies intensifies, it is clear the Germans are anticipating their every move, putting the lives of the pilots in the Maverick squadron at a deadly risk.
Can Angus unmask the traitor? Will he save the men in his squadron?
Or will the enemy remain one step ahead…?
Other Books in "Spitfire Mavericks"