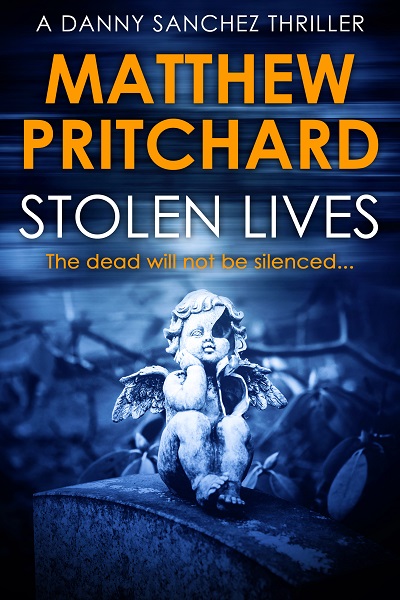 Sun, sea – and murder! Perfect for fans of David Baldacci, Michael Connelly, Stuart MacBride and Tony Parsons.
Order Now!
About the Book
One of Spain's biggest scandals is about to be unearthed…
A missing girl is found in a Spanish landfill, brutally murdered.
The case is quickly dismissed – she was a known drug user with prior convictions and a history of running off.
But journalist Danny Sanchez knows there more to it. He saw the crime scene pictures, and that was no ordinary killing.
More importantly, she'd been digging into the secrets of Spain's past…
And as Danny uncovers her research he realises he's struck on something more devastating than he could have ever realised…
Stolen Lives is the second book in the Danny Sanchez Thriller series by Matthew Pritchard. 
Other Books in "Danny Sanchez"