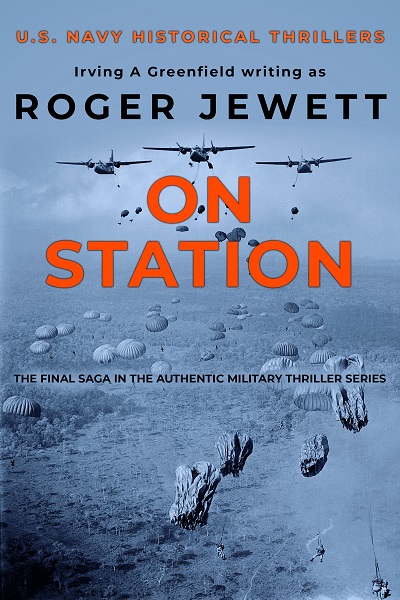 Another exciting U.S. naval adventure! Perfect for fans of Patrick O'Brian, Alexander Fullerton, C. S Forester and Alexander Kent.
Order Now!
About the Book
A new generation of men face the call of duty…
1960
Against the backdrop of the Cuban Missile Crisis and the Vietnam War, three pairs of fathers and sons must put their honour and bravery to the ultimate test.
Captain Warren Troost is determined to make flag rank and have his son, Andrew, follow in his footsteps. But Andrew is torn between upholding the formidable Troost legacy and pursuing his passions.
Now working for the C.I.A., Tony Trapasso must hide his murky missions from the people he loves, while his fighter pilot son, Mike, flies into the burning skies of Vietnam.
Moving among the highest circles of command in Washington D.C., Captain Jacob Miller finds his sense of duty in conflict with his personal beliefs. Determined to live up to Jacob's war hero status, his son, Sy, throws himself into the most dangerous operations.
With more bloodshed on the horizon, all six men must find the strength to serve their country by plunging into the heart of the conflict…
On Station is the third military action and adventure story in the U.S. Navy Historical Thriller series by Roger Jewett. 
Other Books in "US Naval"