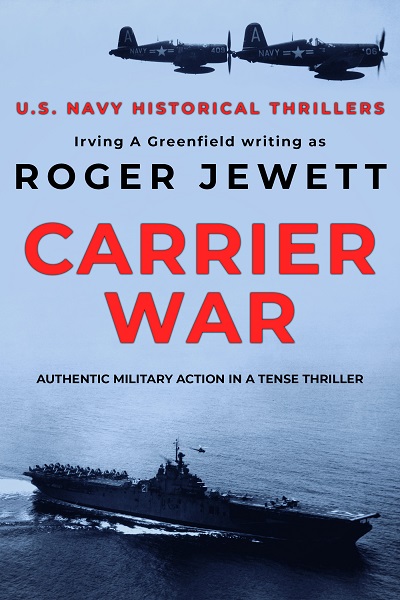 The thrilling US naval saga continues!! Perfect for fans of Patrick O'Brian, Alexander Fullerton, C. S Forester and Alexander Kent.

Order Now!
About the Book
One conflict ends and another begins…
1945
26-year-old Lieutenant Commander Jacob Miller is now on his second combat tour in the Western Pacific. He's survived the Battle of Midway and been awarded the Distinguished Flying Cross. But now the war is grinding away at him. And another bloody battle is always just around the corner…
Commander Warren Troost is determined to prove himself worthy of his family's outstanding naval legacy. He's already earned a Navy Cross for his bravery at Pearl Harbor, but now he has to do all he can just to stay alive…
Submarine commander Tony Trapasso has been liberated from a Japanese prisoner-of-war camp. He's been given leave, but he knows it won't be long before the need to serve his country calls him back into the action…
This is the stirring saga of epic fury at sea and in the sky — of the men who fought and the women who loved them — as the flames of combat marked the climax of one giant conflict and ignited a violent new struggle against a relentless new foe.
Carrier War is the second military action and adventure story in the US Navy Historical Thriller series by Irving Greenfield writing as Roger Jewett. 
Other Books in "US Naval"