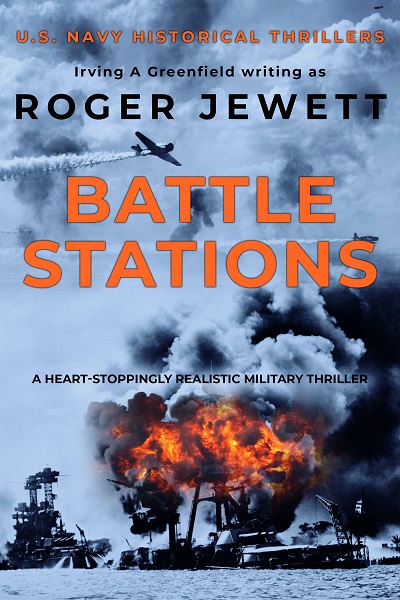 An authentic naval thriller series you don't want to miss! Perfect for fans of Patrick O'Brien, .

Order Now!
About the Book
Lives are changed forever in the aftermath of Pearl Harbor…
1941
Andrew Troost, heir to generations of naval tradition, has just been made admiral, when reports fly in of the attack on Pearl Harbor.
Troost's son, Warren, has followed in his footsteps and is one of the men fighting for his country on a PT boat in the Pacific.
In New York City, Tony Trapasso hears the call to action and gets ready to join the naval action.
With him is Jacob Miller, a young man choosing to become a naval pilot instead of following the rabbinical calling of his Jewish forebears.
They meet Glen Lascomb, a fresh-faced youth, raised on an Iowa farm, who is about to be catapulted into a sea of flaming oil in the Leyte Gulf…
This is their story — the saga of heroic Navy men caught in the raging crosscurrents of a war that thrust them together and tore them painfully apart…
Battle Stations is the first military action and adventure story in the US Navy Historical Thriller series by Irving A. Greenfield (writing as Roger Jewett).
Other Books in "US Naval"