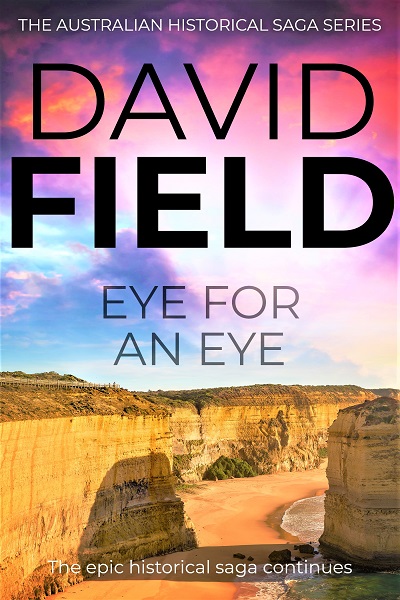 The absorbing Australian saga continues! Perfect for fans of Colleen McCullough, Kate Grenville, Deborah Challinor and Aaron Fletcher.
Order Now!
About the Book
A young police constable embarks on a thrilling chase across a perilous former convict colony…
New South Wales, Australia, 1820
Young and eager to prove himself, Matthew Bradbury accepts a post as a police constable in a dangerous district of a former convict colony.
While tracking down a notorious gang, he is shadowed at every turn by a mysterious bounty hunter calling herself Nellie Chambers.
After learning that Nellie is on the hunt for her lost child — seemingly stolen by the gang — Matthew vows to aid her in her search.
But their mission is complicated when the unlikely pair find themselves increasingly drawn to one another. And despite his growing attraction to her, Matthew can't shake the feeling that Nellie isn't all that she seems…
Eye For An Eye is the second historical novel in The Australian Saga Series by David Field.