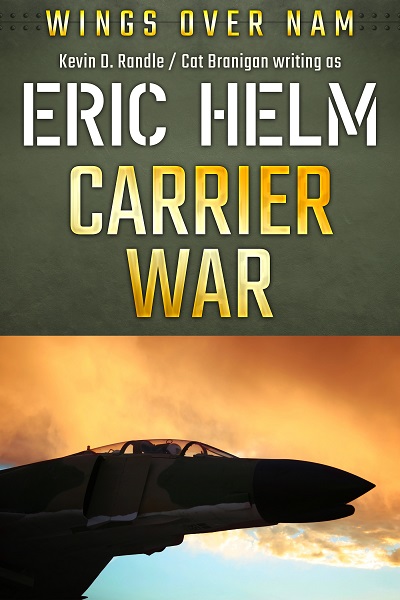 Adrenaline-pumping action in the skies above Vietnam!Perfect for fans of Andrew Watts, L. T. Ryan, Don Keith and George Wallace.
Order Now!
About the Book
A U.S. Navy pilot wants revenge…
Vietnam, 1968
U.S. Navy lieutenant David Kincaid honed his flying skills over the Nevada desert.
Now assigned to an aircraft carrier on the South China Sea, he is flying into the air war over Vietnam. But on his first mission into the demilitarized zone, he is shot down by an enemy pilot with a cobra painted on the tail of his fighter plane.
Returning from a short period of R and R in Hong Kong, Kincaid learns that his shipmate and friend Douglas Bakker is missing in action: shot down by the same North Vietnamese pilot.
Now he has a new mission: put North Vietnam's hotshot pilot out of the war.
Will the bait work? Can Kincaid spring the trap?
This is his chance to get even … but who will deliver the killer strike?
Other Books in "Wings Over Nam"