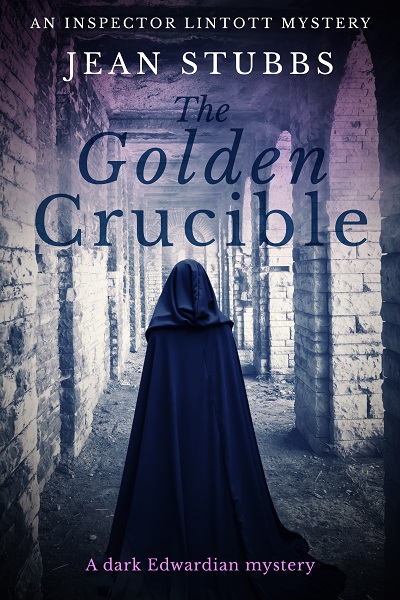 This time it's personal for Inspector Lintott! Perfect for fans of Sherlock Holmes, Agatha Christie and Dorothy L Sayers…
Order Now!
About the Book
What connects a society heiress, a renowned magician, a ruthless gangster and a missing girl…?
London, 1906
Inspector John Joseph Lintott is long-since retired from the British police force.
But a chance encounter after a magician's show thrusts him into a web of secrets of lies.
And when his own dearly-beloved wife becomes a target, Lintott is forced to get involved.
He follows a notorious American gangster to the bustling streets of San Francisco to recover a missing girl.
But will his personal vendetta get in the way of solving the case?
The Golden Crucible is the third crime thriller in a classic historical series, the Inspector Lintott Mysteries, aby Jean Stubbs. 
Other Books in "Inspector Lintott"