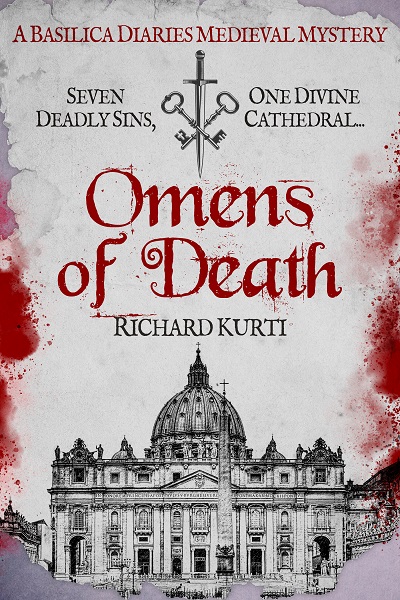 The new historical mystery series set in Renaissance Rome! Perfect for fans of Lindsey Davis, Steven Saylor and David Wishart.
Order Now!
About the Book
Corruption. Conspiracy. Murder…
1497, Rome
Wealthy merchant's daughter Cristina Falchoni has a vision: to create a magnificent cathedral in the heart of Rome. Europe is in desperate need of a powerful unifying symbol, and a great basilica, built over the tomb of St Peter, will be a rallying point for Western civilisation.
With the help of her brother Domenico, as Head of Security at the Vatican, Cristina manages to persuade Pope Alexander VI to cleanse his conscience by reviving a decades old plan to construct a new basilica as a celebration of God's greatness. Whatever bribery, corruption, lechery, or assassination lay in the Borgia Pope's past, all would be forgiven; he could atone through stone.
But when a prominent aristocrat is found brutally murdered in a grotesque parody of the martyrdom of St Peter, Pope Alexander fears it is a divine warning, a message from God not to tamper with the revered shrine.
Realising that their dream of a glorious new cathedral is in jeopardy, Cristina and Domenico urgently start to investigate the grisly murder.
But as more ominous events torment Rome, they soon realise that whoever is behind these strange portents will stop at nothing to get their own way — even if it means killing the Pope himself.
With the Pope's life in danger, can Cristina and Domenico uncover the truth before it's too late?
Or are they about to become the killer's next targets?